Restoring Peace in your Body
We help you to inner serenity, harmony and fresh strength for all your life situations.
Do you need a break from everyday life?
Do you know sleep disorders, exhaustion, burnout?
Do fears and tension accompany you?
Do you want to reduce stress and nervousness?
Do you want to feel happy and light again?
Are you looking to improve your concentration and performance?
Dates: October 17-29, Basel, Sanamcara Center, Güterstrasse 86, 3rd floor.
"Intensive Caring" are the natural result of a lifetime of dedication to finding out what contributes to true health and well-being and what gets in the way. It has Andrea and Fiona led to a deep understanding of many healing modalities, including Reiki Mastery, Journeywork, Heal Your Life Coaching, EFT and Clinical Hypnotherapy. Together they share a passion for helping adults and children experience greater inner peace, restore their vitality
and bring more joy into the world.
Intensive Caring for Children
Intensive Caring for Children are helpful if you or your child have trouble sleeping, concentrating, or suffer from anxiety. Fiona and Andrea combine energy balancing with EFT (tapping) to calm and restore well-being.
PLEASE NOTE: Children under 10 are usually finished after 30 minutes. So if you book a parallel 1-hour session for yourself, please arrange for your child to be cared for by a friend or relative after the session. There are no childcare facilities in the center.
Your therapists
These unique and highly qualified therapists from the UK are exclusively at Sanamcara Health Centre in Basel every month to offer their "Intensive Caring" sessions in collaboration with Youkidoc and the Heart-Based Medicine Foundation, offer.
Two or three consecutive sessions may be required for chronic conditions, and one monthly session will maintain peace and harmony.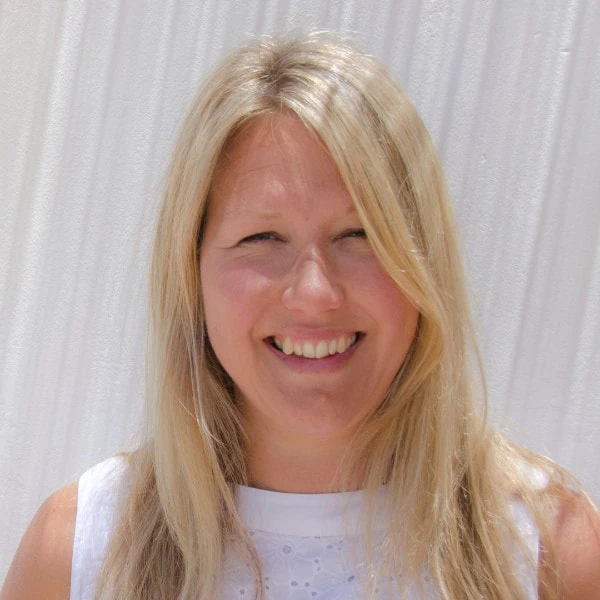 People usually come to Andrea Gardner, if they want to feel better. Well-being and vitality can be weakened or destabilized by life events, illness, trauma, surgery, stress, lack of sleep and anxiety. Andrea gently works within your biofield to rebalance the flow of vital life force in and around your body, often bringing immediate relief and a sense of deep comfort. Her purpose is essentially to restore your own self-healing power so that you no longer need it.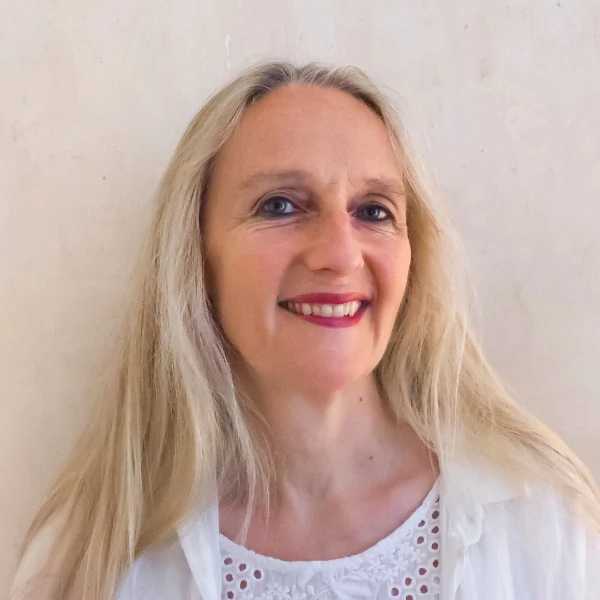 Fiona Cox is an experienced healing practitioner who uses a variety of recognized practices to revitalize physical and mental health. Fiona works with adults and children to help them let go and reconnect with their original source of well-being. After a session with Fiona, many people report feeling lighter and more relaxed. She combines Reiki, emotional freedom (EFT), and inner-space techniques to rebalance the vital life force and restore harmony and health.
If you want to restore peace and balance in body and psyche, please book here a session with one of the two therapists.
The first 40 sessions were fully booked within 8 hours. Reserve your session. The feedback is incredible:
"I feel like newborn". Elena, 42.
"Finally I feel my body again". Regula, 28.
"Now it is clear. Concentration comes from my center - that is quite easy". Marcel, 14.
Prices for the therapy sessions
The price is normally CHF 150 and for children over 10 years CHF 75.
To celebrate the opening of Sanamcara and to thank you for your past support, we are offering a special deal for October. By entering the promo code: OCTOBER  (before payment on our booking page), you will benefit from a 20 % discount (price will be reduced automatically).
If you still want to pay the normal price of CHF 150.- / CHF 75.- (or more), this is possible as a donation to Heart Based Medicine Foundation. All other donations are tax-deductible and enable the treatment of a Ukrainian mother or child in cooperation with the Heart Based Medicine Foundation.
Frequently Asked Questions
In these sessions we use a gentle, yet powerful natural healing technique that releases the inner flow of life energy and rebalances your energy system. It is used to prevent disorders, maintain well-being and support healing processes. It works in harmony with all other medical and healing methods.
A treatment is usually done lying down and lasts 45 minutes for adults and 30 minutes for children. Your first session includes a 15-minute medical history (health assessment). Unlike a massage, the therapist's touch is always gentle, and you can remain clothed for the treatment.
It is important to us that you can experience deep relaxation during your Intensive Caring session. To make this experience possible for yourself, it is important that you leave your worries and everyday stress at the front door. If you have also booked a session for your child (under the age of 10) at the same time as your session, and your child is allowed to come along for treatment for this, we would like to make you aware that your child's session will probably last less time than your own session. As there is no childcare facility in Sanamcara, we would like to offer you to arrange your own childcare. To ensure that your child is cared for as soon as they step out of the treatment room and you can stay with your relaxation, one option would be to invite a friend or parent to accompany you to Sanamcara.
For further instructions on how to book click HERE